Nick Cheung
Nick Cheung Ka-Fai, while known for his comedic talent also excels at drama as evidenced by his role in the 2004 Cannes Film entrant "Breaking News".

Conman in Tokyo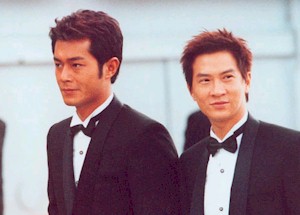 Louis Koo (L) and Nick Cheung (R)

Conman in Tokyo


Nick Cheung stars with Louis Koo and Christy Chung in this "unofficial" sequel to the orginal "Conmen" series. Nick plays a gambler that convinces his idol (Koo) to come out of retirement for one last big game.