07/21/08
Tony Leung and Carina Lau married!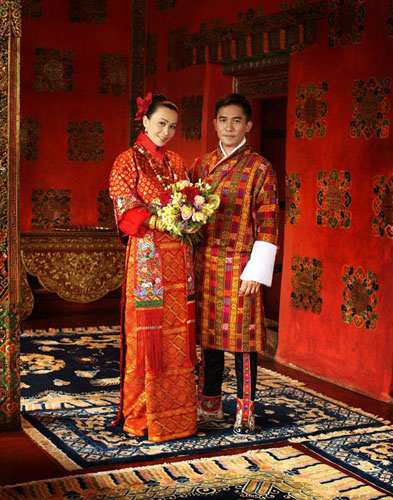 Carina Lau and Tony Leung Chiu-Wai were married this weekend in a lavish ceremony in Bhutan. The couple who have been together for almost 20 years, tied the knot in a ceremony planned by famed Hong Kong director Wong Kar Wai.
While most of the ceremony was private, the couple did release several photos to the press and some guests were seen arriving in the Bhutan airport.
Guests included such Hong Kong stars as Ti Lung, Kenny Bee, Faye Wong, and Brigitte Lin.
Congratulations to the happy couple!
04/14/08
Congratulations to Jet and Andy!
Jet Li and Andy Lau were winners at the 2008 Hong Kong Film Awards this past weekend.
Both Andy and Jet were nominated for Best Actor for their film "The Warlords", but Jet won the award.
Andy won the Best Supporting Actor award for his role in "Protege".
Congratulations to both Andy and Jet!
02/14/08
David Chiang becomes grandfather!
David Chiang's daughter Elaine and her husband, actor Raymond Cho became the proud parents of a baby boy on New Year's day (western New Year!).
This is David and wife Maggie Li's first grandchild. His English name is Brandon. Raymond Cho has been quoted as saying he will let his father and father-in-law pick the Chinese name after looking through family records.
Congratulations to the happy family!